4mm Vs. 6mm Yoga Mats: How To Make The Choice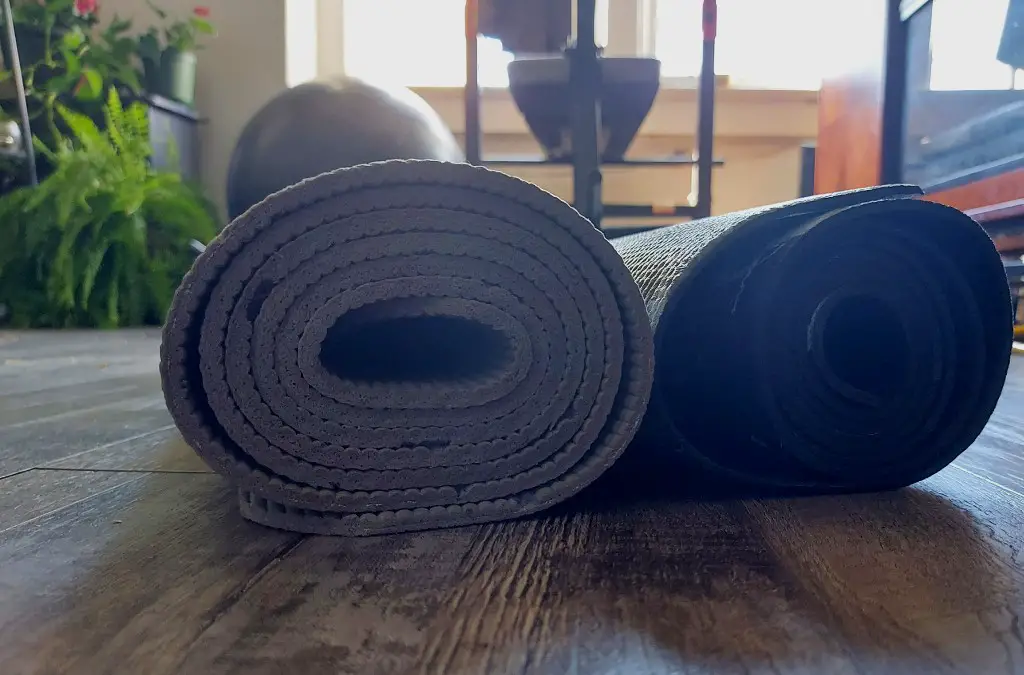 Yoga is one fitness activity requiring the least amount of gear to stay in shape. Many studios will provide the beginner with a standard mat to enable participation. Once you are ready to invest in your yoga mat, you can choose according to your comfort and style.
The 4mm and 6mm yoga mats are average thickness and suitable for most yoga poses and exercises; however, if you need more joints and wrist support, your better choice will be the 6mm mat. In addition, the 4mm mat will be ideal for the slimmer person without needing an extra cushion.
Whether you are starting as a beginner or looking for a new yoga mat, there are a few factors to consider before purchasing. Style and size may draw your attention, but mat thickness should be the top choosing factor for various reasons. Let us look at two thickness options and how to make that choice.
Is 4mm Or 6mm Yoga Mat Better?
Although yoga is an exercise for everyone with minimal gear, the yoga mat thickness is mainly overlooked and remains the most crucial consideration when shopping for a mat. We are not saying that style and size, for example, are not necessary, but thickness should trump them all.
Choosing between mat thicknesses with only a 2mm difference seems negligible. Still, there is a difference, and ultimately it is a matter of personal needs that will influence your choice. So, let's explore the differences between the 4 and 6mm thick yoga mats in more detail.
4mm vs. 6mm Yoga Mats: Thickness
There is a tradeoff between mat thickness and the specific yoga pose or exercise. In general, yoga mats come in 1mm to 7mm thick variants, and the 4mm and 6mm mats form the meridian of choices.
4mm Yoga Mats
The rule of thumb is to choose a yoga mat of average thickness, which can be used for various yoga poses. Therefore, the 4mm is the better option as it fits this rule perfectly and would be the general recommendation. In addition, this yoga mat will be a perfect choice if you are lean without joint issues.
A too thick yoga mat may cause you to lose balance and not feel in contact with the floor. On the other hand, the 4mm mat is trendy as it gives adequate comfort and support and is also suitable for those poses that require a bit more stability.
6mm Yoga Mats
In contrast — too thin, and your writs and other joints may feel the lack of support. Many yoga poses have your knees or elbows touching the ground; the sitting or lying positions may sometimes welcome extra cushioning. This extra plushness is where the 6mm mat will provide that little additional support.
Also, the thickness of a yoga mat relates directly to its comfort. The thicker mats are more comfortable and durable; therefore, they are also more commonly preferred for older persons.
Take a look to this 6 mm yoga mat in amazon
Sale
4mm vs. 6mm Yoga Mats: Advantages
Both mats have advantages that would relate to a person's personal needs. For example, a slight difference in thickness would be more advantageous to one person than the other.
4mm Yoga Mats
The 4mm yoga mat is regarded as a standard mat and isexcellent for strong, flowing yoga practices, and its solid contact with the floor assists with stability during most yoga poses. In addition, it still provides ample cushion support and softness.
6mm Yoga Mats
The 6mm yoga mat falls in the thick mat category and emphasizes comfort compared to the thinner yoga mats. However, if you suffer from muscle issues or sore joints or feel that your weight may require a sturdier mat, this is your choice. The slightly thicker mat is also ideal for senior yogis.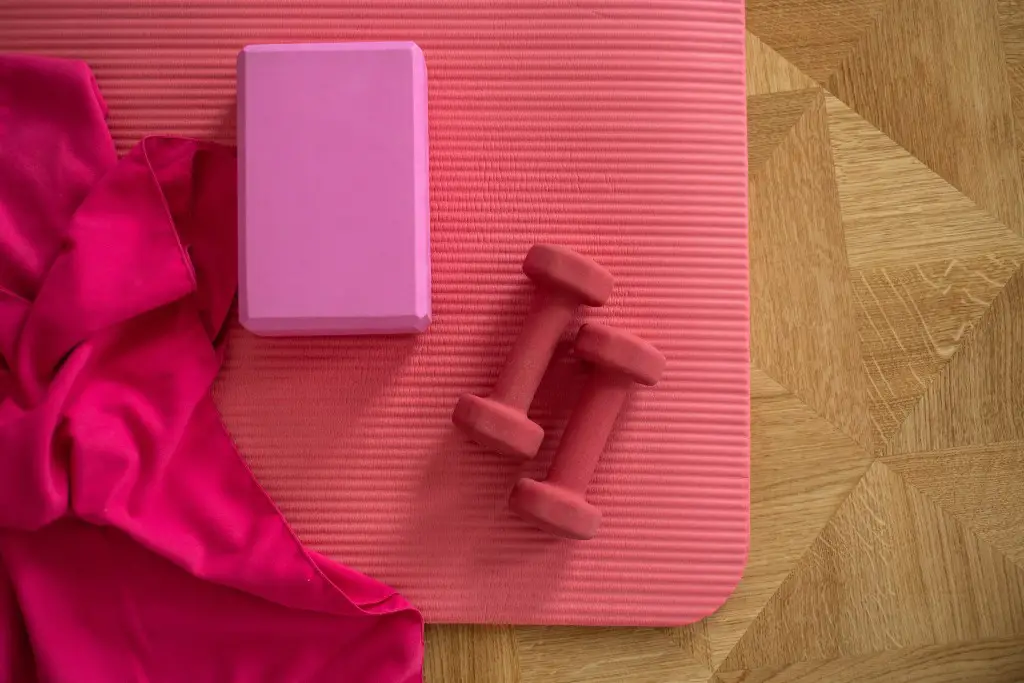 4mm vs. 6mm Yoga Mats: Weight
The yoga mat weight is generally not essential. However, thicker mats typically weigh more than thinner mats; thus, keep it in mind when choosing a yoga mat suitable for your needs.
4mm Yoga Mats
The thinner yoga mats have the advantage of being the lightest of the two. Remember, the weight also varies depending on the make and material of the yoga mat. You may choose a 4mm yoga mat only to realize you do not get the weight advantage you expected.
6mm Yoga Mats
Thicker mats are more comfy and soft, especially a welcome feature for the sitting or lying positions, but they come with a disadvantage of more weight. So when you require extra support and plushness, it may be worth your while to opt for the excess mat weight.
4mm vs. 6mm Yoga Mats: Delicate Joints
Yoga studio floor surfaces are hard; therefore, yoga mats provide a softer floor to conduct your exercise routines with comfort and stability. The thickness of the yoga mat would depend on the person's needs.
4mm Yoga Mats
The thinner 4mm yoga mats give limited body support; therefore, they will not be adequate for a yogi with joint or back problems. However, better contact with the floor surface for firmness and stability may benefit weaker or sore muscles.
6mm Yoga Mats
Choose the 6mm mat if you struggle with wrist, back, knee, or joint pains. The extra thickness will ensure enough support while exercising. In addition, the thicker mat will be more comfortable overall and still provide relatively firm floor contact.
The extra 2mm padding can do wonders for your body during yoga exercises, especially when sensitive parts like your knees or wrists touch the ground. Softer surfaces will assist your spine and make yoga classes easier and fun.
4mm vs. 6mm Yoga Mats: Different Yoga Styles
Because yoga styles and poses differ, you may find certain routines work better on thinner mats, and other poses are more comfortable on thicker mats.
4mm Yoga Mats
Thinner mats are usually better for yoga styles that require balance and focused poses. These styles would require a soft yet firm surface for body and posture control. The thinner 4mm mat would be better for all yoga poses, including standing and bending.
6mm Yoga Mats
Thicker mats are better for therapeutic yoga exercises as it has extra cushioning and plushness for support and comfort. Also, the 6mm thicker mat will be better for restorative yoga, with fewer poses you hold for extended periods. They are also a better choice for forearm and kneeling poses.
4mm vs. 6mm Yoga Mats: Portability
Yoga mat size and weight only become a factor if you intend to travel for portability or have difficulty carrying it back and forth to yoga classes.
4mm Yoga Mats
Typically the thinner yoga mats can fold up smaller and are lighter to carry than thicker yoga mats. Therefore it is better for portability than heavier versions. In addition, when storage is a concern, the thinner yoga mats will be easier to fold and stack away.
6mm Yoga Mats
Choosing the thicker 6mm yoga mat, you may also want to consider the mat's portability as you will carry it or take it along when you travel. Again, if you need extra support for your yoga routines, we recommend bare a little excess weight and space and opting for the 6mm yoga mat.
Learn more!! see our article Tips To Choose The Best Yoga Mat for more information.
Conclusion
Thickness is essential when buying a yoga mat; therefore, choosing between the slightly different thicknesses of the 4mm and 6mm mats will depend on your personal needs. The 4mm mat, with its average thickness, provides enough support and ground contact.
However, the 6mm mat caters to specific needs such as more joint and back support. Therefore, this yoga mat will be the better choice for seniors or the slightly heavier person, requiring a little more plushness and a softer exercise surface.